Residential Roofing Contractors in Burlington, NJ
Roof Masters provides the highest quality Residential Roofing Contractors in Burlington, NJ and surrounding neighborhoods. We can help you with roof repair(s), general maintenance, and, if desired, design and install a new roof for your home that is aesthetically pleasing, sturdy, and durable. In the Bristol and surrounding communities we have helped many customers with installation of a wide variety of roofs including; diamond roof, the hipped roof, and many more. You can check out the service our contractors provide by taking advantage of our free roof inspection. We are looking forward to your call and our roofing contractors are looking forward to meeting you!
Commercial Roofing Contractors in Burlington, NJ
Roof Masters provides full Commercial Roofing Contractors that provide the best commercial roofing in Burlington, PA and the surrounding areas. We are experienced working with any material type including: metal, slate, shingles, shingle ply, modified bitumen and much more. Our roofing specialists are here to help with your existing roof. Call us a call today to setup a free inspection.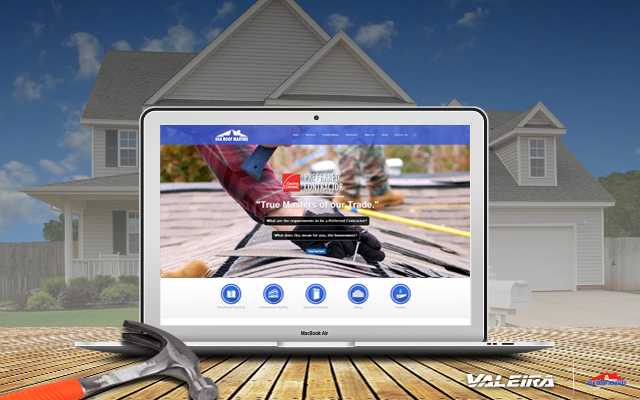 Siding Installation in Burlington, NJ
USA Roof Masters offers the highest quality in Siding Installation and have been helping Burlington residents for many years and we to continue this trend. One of the most common complaints we hear regarding homes is that it is difficult to keep it cool in the hot summer months and warm in the bitter cold winter months. This is partly due to do with the quality of the siding on your property. Why? Because much of the cool or warm in in your home can easily escape through your insulation and siding. Whether you prefer vinyl siding or a more rustic look of wood, Roof Masters' contractor services can help you install the siding in your home and/or business and help with those energy bills! We look forward to your call.
Gutters, Downspouts & Guards Installation Burlington, NJ
Roof Masters can help with installation and repair to your gutters, downspouts and guards in Burlington, NJ. Through our many years in business, we have learnt that all of these items can often go overlooked on your home; however, it is imperative that you regularly check to see if they have been subject to damage or erosion over the years due to harsh weather. Take it from us, they are an integral part of your home and can help keep your house looking and functioning in an efficient and effective manner. Furthermore, with the right design and materials, these unnoticed items can really add to the aesthetic value of your home. We offer a variety of products to match your desired look and performance.
Doors & Windows Installation Burlington, NJ
USA Roof Masters deliver Door Installation in Burlington, NJ and surrounding towns. We have expert workers that boast a wealth of experience in helping Burlington residents with door installation in their homes and businesses. Our customers have been delighted with our services and end product and we wish to please more customers in the Burlington area. We work with with the highest quality providers of doors, which will make your job of choosing a desired material, color, shape, and design, much easier. Once the door has been selected, we will then install it in your home. You deserve a grand entrance into every room of your home!
In addition, we also offer the highest grade Window Installation in Burlington, NJ to ensure that everyone can benefit from free flowing light shining through the windows and brightening up your home or business. Let us come and view your windows and help design the perfect layout that will maximum natural light. We are also specialists in products and materials, old and new, and can help you decide which materials work best for you. We can guarantee that you will be extremely pleased with our Burlington, NJ contractor services.
Home Remodeling Burlington, NJ
USA Roof Masters offers Home Remodeling services in Burlington, NJ. Home remodeling and improvements can mean a lot of things: a whole new living area, a new basement, or, in some cases, a full home remodel. Whatever you are looking to have done to your home, we have the expert servicemen that can make it all possible. With a vast and experienced team, we are sure you will be happy with the process and the end product we provide. Now is the time to turn your home into the house of your dreams!
Roof Inspections Burlington, NJ
Roof Masters offer a free roof inspection on residential or commercial buildings. Contact us today for your Burlington, NJ roofing needs and we will be glad to give a free, no obligation inspection to any home or business owner!