Metal Roofing Services in Bucks County, PA
The last roof you will ever need …  ever.

keyboard_arrow_leftPrevious
Nextkeyboard_arrow_right

At USA Roof Masters, we take pride in offering professional and quality metal roofing services for Bucks County, PA, and the surrounding areas. Our team of experienced installers has the knowledge and expertise to ensure your metal roofing project is done correctly and efficiently.
With our professional installation team, you can rest assured that your metal roof will be installed correctly and will last for many years to come. Additionally, we offer maintenance and repair services to keep your roof in peak condition.
USA Roof Masters proudly serves Bucks County, PA, in addition to the following locations:
Philadelphia County, PA
Montgomery County, PA
Camden County, NJ
Burlington County, NJ
Bergen County, NJ
Residential & Commercial Services
USA Roof Masters offers residential and commercial metal roofing services to our neighbors in Bucks County, PA, and surrounding areas. Whether you need a metal roof installed on your home or commercial property, our experienced team of installers has the knowledge to do the job. Additionally, we understand the importance of a quality metal roof and are dedicated to providing you with the best service possible.
FREE On-Site Estimates
At USA Roof Masters, we provide FREE on-site estimates for all of our metal roofing services. Our team will come to your property and provide you with an accurate estimate for the cost of your project. We pride ourselves on providing professional estimates that are fair for all residents of Bucks County and the surrounding areas.
Read more

Commercial Metal Roofing Services

Commercial metal roofing services are an exciting and innovative solution for businesses looking for a durable and long-term roofing option. Metal roofing provides various benefits, including durability, energy efficiency, and low maintenance costs. With their ability to withstand harsh weather conditions, metal roofs are an excellent investment for commercial properties.

Additionally, with the option to choose from a variety of colors and finishes, metal roofing can complement any business aesthetic. With professional commercial metal roofing services, you can rest assured knowing that your business is receiving the best quality product and installation. So why wait? Take the first step towards a reliable, long-lasting roofing solution and consider metal roofing for your commercial property.

Residential Metal Roofing Services

Residential metal roofing services offer homeowners a durable and stylish alternative to traditional roofing materials. Metal roofs are known for longevity, often lasting 50 years or more.

Additionally, countless design options, from standing seam to corrugated panels, can be customized to fit any aesthetic. That's a major contributor to why metal roofing services have increased in popularity in recent years.

One of the most significant advantages of metal roofs is their eco-friendliness. They can often be made with recycled materials and are 100% recyclable at the end of their long lifespan. So if you're in the market for a new roof, consider the benefits of residential metal roofing services.

What Are the Benefits of Scheduling Metal Roofing Services?

As experts in metal roofing systems, we know a metal roof can provide numerous benefits for home and business owners. With a metal roof installation from USA Roof Masters, you can expect many benefits, including the following:

Increased Property Value

Installing a metal roof can increase the value of your property due to its durability and longevity. This is especially beneficial for commercial properties requiring a dependable, long-lasting roof to attract tenants.

Energy Efficiency

Metal roofing is known for its energy efficiency, which can save you money on heating and cooling costs. This is especially important in Pennsylvania's varying climate, where temperatures fluctuate drastically.

Low Maintenance

Metal roofing requires minimal maintenance compared to traditional roofing materials. This means less time and money spent on repairs and upkeep, allowing you to focus on more important aspects of your property.

Our Service Area

USA Roof Masters services a wide area, including Bucks, Philadelphia, and Montgomery counties in PA, and Camden, Burlington, and Bergen counties in NJ. In addition to these locations, we serve most of the surrounding areas in Pennsylvania and New Jersey.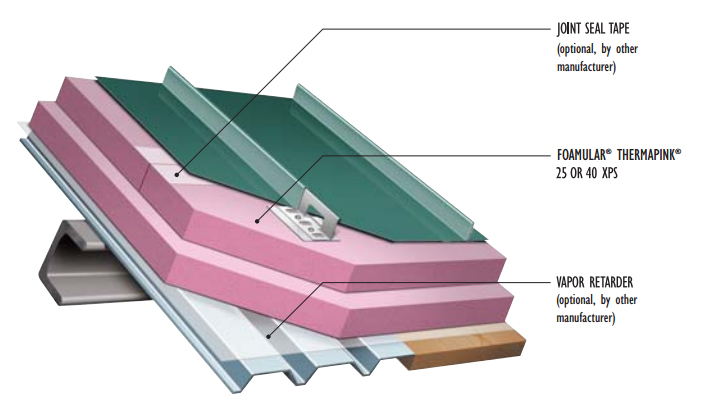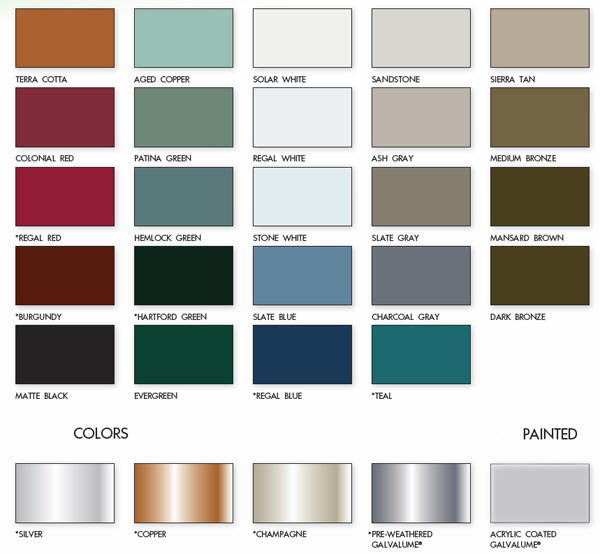 Schedule Metal Roofing Services Today!
Schedule metal roofing services today with the dependable team at USA Roof Masters! We provide residential and commercial metal roofing services to customers in Bucks County, PA, and the surrounding areas.
Our experienced installers can quickly and efficiently complete your project, so you don't have to worry about any disruption to your daily life. Request a FREE on-site estimate today, and let us help you find the perfect metal roofing solution for your property.
In addition to metal roofing, we offer various shingle roofing, cedar shake roofing, slate tile roofing, and flat roofing services. With quality work and friendly service from the team at USA Roof Masters, you can trust that your metal roof will last for years to come. Get in touch with us today for a FREE estimate on your metal roofing services!