Storm Damage Restoration Services in Bucks County, PA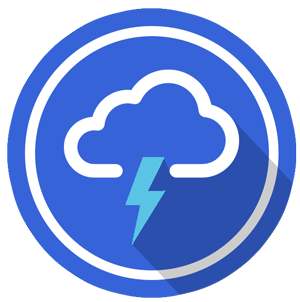 Are you a recent victim of storm, wind, or hail damage? We can get your home repaired for the cost of your deductible, not a penny more. The process below outlines the steps we will guide you through.
Or Call Us Now
When a severe storm strikes, you need support and guidance to help you put together a plan of action. At USA Roof Masters, we offer expert storm damage repair and replacement services to customers in Bucks County, PA, and the surrounding areas if they have been impacted by hail, high winds, hurricanes, or tornadoes. Our HAAG Certified Engineering Inspectors will inspect your roof for FREE to identify damage using the latest technology and prepare a FREE inspection Report on the findings. We will offer our expert opinion on if a repair or full replacement is necessary to protect from any further damage. In addition to Bucks County, PA, we offer storm damage repair services to the following locations:
Montgomery County, PA
Philadelphia County, PA
Camden County, NJ
Burlington County, NJ
Bergen County, NJ
Expert Roof Repair Services
The team of experts and HAAG Certified Inspectors at USA Roof Masters are highly trained and experienced in providing storm-damaged roofing services. We have the knowledge and skills to inspect and repair your roof quickly and efficiently, ensuring your home is safe and secure. A HAAG-certified inspector has skills and knowledge other inspectors don't. Their inspections are in-depth and reliable as they use science-based techniques and research-supported methods to access the damage. Our team also uses the highest quality materials and up-to-date technology (such as thermal droning) to ensure every job is done right the first time. So if you need expert storm damage services, you can rely on us for professional work and friendly service.
Professional Storm Damage Repair
Are you facing trouble with your roof after experiencing severe weather conditions? Look no further than USA Roof Masters, your professional storm damage restoration company. We can help you begin the process of restoring your property to its original condition. Our team of experts is equipped with the latest tools and techniques to repair any damage inflicted by hail, tornados, or strong wind. Here are a few features and benefits that have earned us the reputation as a storm repair company you can trust:
Read more

Reliable Communication

USA Roof Masters prides themselves on first educating the homeowner or business owner on what they can expect during a storm damage process. We then will guide the customer every step of the way to give the best results that fit their budget. Furthermore, you can trust that your roof is in good hands with the best local storm damage restoration company in Bucks County, PA.

Experienced Professionals

Our team consists of experienced professionals with years of experience in the storm damage restoration process. Our HAAG Certified Inspectors have completed specialized training in learning how to assess storm damage to roofs, siding, gutters, fascia, metal, etc. They will complete a full property inspection FREE of charge.

Advanced Equipment

At USA Roof Masters, we stay ahead of the trends in the roofing industry. We want to be able to give our customers the most comprehensive inspection possible, so we have updated all of the technology we use. Our team will use drone technology to assess aerial views of the home, especially if the roof is made of a specialty material such as slate tiles or cedar shake. If the homeowner is experiencing any water damage, we will use a thermal drone to identify the area of concern. During a hands-on inspection of an asphalt shingle roof, our inspectors will use a Digital Microscope to look well beneath the surface of the shingle to see the extent of hail damage to a shingle.

Hailstorm Damage Repair

When it comes to hailstorm damage, it's important to act quickly to prevent further damage to your belongings. Hail can cause significant damage to roofs, siding, gutters, metal, etc. This type of damage is usually not visible from the ground and requires a hands-on inspection to identify the extent of the damage.

Fortunately, USA Roof Masters specializes in inspecting and restoring your property after it has been affected by hail damage. We offer FREE Inspections followed by a FREE Inspection Report to show the homeowner or business owner the damage that was found.

Don't let a hailstorm damage your property for too long and risk getting a leak. Instead, contact USA Roof Masters to get started on storm damage restoration services. We have the experience and skills to restore your property to its pre-loss condition.

Wind Damage Repair

Wind damage can be devastating when a tornado, hurricane, or strong winds hit your home. This type of damage to a home is usually more visible, but our experts are available to document the damage and review the extent of it with any homeowner or business owner.

Our team of experts at USA Roof Masters has the skills, equipment, and experience in inspecting and restoring your property after it has been affected by severe winds. We can provide FREE Inspections, FREE Inspection Reports, or on-site repairs.

It is important to act quick so that water does not start to affect the interior of your home. So breathe easy and leave the storm restoration services to our expert team at USA Roof Masters.

Why Schedule Storm Damage Restoration Services?

USA Roof Masters has the best team of experts for completing storm-damaged roofing repair services in Bucks County, PA, and the surrounding areas. In addition to our promise of quality work and guarantee of customer satisfaction, you can enjoy the following benefits:

Peace of Mind

With our team of experts working on your storm-damaged roof, you can rest assured that your roof is in safe hands. We provide prompt and efficient services to ensure that your roof is back to its pre-damaged condition.

Save Money

While DIY repairs may seem cost-effective, they can be risky and increase repair costs in the long run. By choosing USA Roof Masters, you can save money and avoid potential damage caused by improper repair work.

Time-Saving

With our advanced equipment and experienced team, we complete the project efficiently and save you time. Our team efficiently identifies the damage and addresses it in a timely manner, ensuring that your property is safe and secure.
Our Storm Damage Restoration Process
Contact USA Roof Masters

Upon receipt of your phone call, USA Roof Masters will send an experienced representative to your property to assess the storm damage as soon as possible.

Assessment & Claims Process

Our experienced representative will give you an in-depth assessment of the damaged incurred from the storm; and let you know whether it is worth pursuing your loss further by contacting your insurance company. If the damage is severe enough to contact your insurance provider the representative will walk you through the entire claims process.

Handling Insurance Company

If the damage is severe enough to contact your insurance provider the rep will walk you through the entire claims process. This includes, but is not limited to calling your insurance company to report the loss, meeting a USA Roof Masters technician at your home to protect your home from further damage, and meeting your insurance company on site.

Perform The Work

After your insurance company approves all home repairs your USA Roof Masters representative will write a detailed contract specifying all the home repairs to be done at your property. Once approved, USA Roof Masters gets right to work!

Wrapping Up

Once the repairs are done your representative will take care of all the tedious paper work that needs to be sent to your insurance company so they can see all allotted repairs have been completed.
USA Roof Masters wants to make sure you are 110% happy with your unintended home restoration project. We understand this was completely unplanned, so we will make sure it requires minimal effort on your part. If you have any concerns or questions throughout the process or even after the job is completed, your experienced USA Roof Masters representative is sure to have the answers!
Let USA Roof Masters Repair Your Storm Damage!
If a storm has damaged your roof, don't wait to get it fixed. USA Roof Masters can help you with our quick and efficient storm damage restoration services in Bucks County, PA, and surrounding areas.
We specialize in hail, tornado, hurricane, and severe wind damage restoration and provide FEE Inspections with FREE Inspection Reports so you know exactly what needs to be done. With our years of experience and top-notch customer service, we take the stress out of restoring your roof after a storm.
Moreover, if a severe storm has left your roof in a dangerous state, we offer emergency roof repair to protect the rest of your property from further damage. As the leading storm damage restoration company in Bucks County, PA, let USA Roof Masters repair your storm damage today!