Volume 1: Behind the Scenes of USA Roof Masters Home Remodeling Project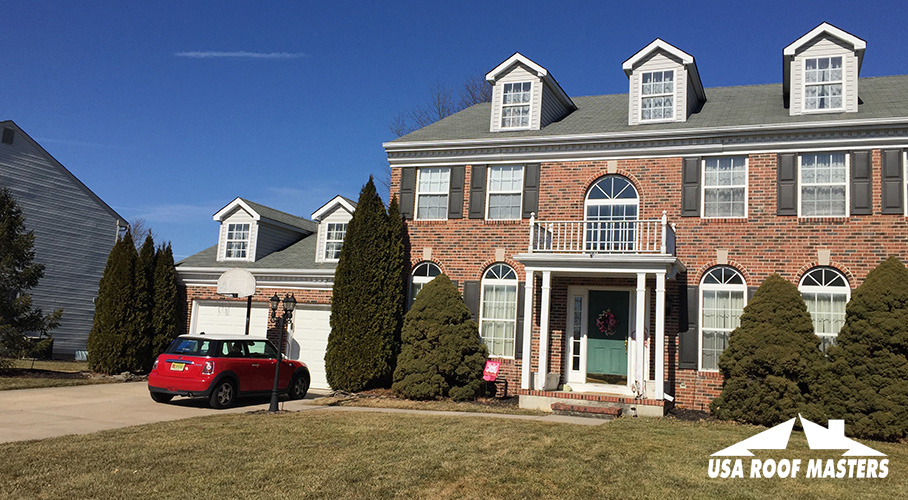 Follow us as we give this home a total makeover, inside and out.
USA Roof Masters is pleased to announce their first exterior FULL-HOME renovation project with some minor work inside as well. The remodel is taking place in the town of Hainesport, NJ.
Here's what the remodel consists of:
New and improved roofing;
Brand new siding installation;
Gutters downspouts gutter guards;
3 new skylights;
42 new windows installed (every window in the house);
Shutters for all front windows;
Pressure treated stain wood for the front door entranceway; and
Some interior painting and dry wall from water damage caused by a roof leak.
Stay tuned for more postings from this project as we get underway. We will show you some expert home tips from identifying water leaks to picking out the best material for your exterior.
If you have a home project that needs immediate attention or just have something that you have been putting off, contact USA Roof Masters of Bensalem, PA today! We will come out to your residence and give you a no-obligation, free estimate. We serve the entire Southeastern part of Pennsylvania, Southern NJ, and all of Delaware! Call us at (267) 332-0197.
"True Masters of the Trade."