Roof Masters Partners With WIP Sports Radio Philly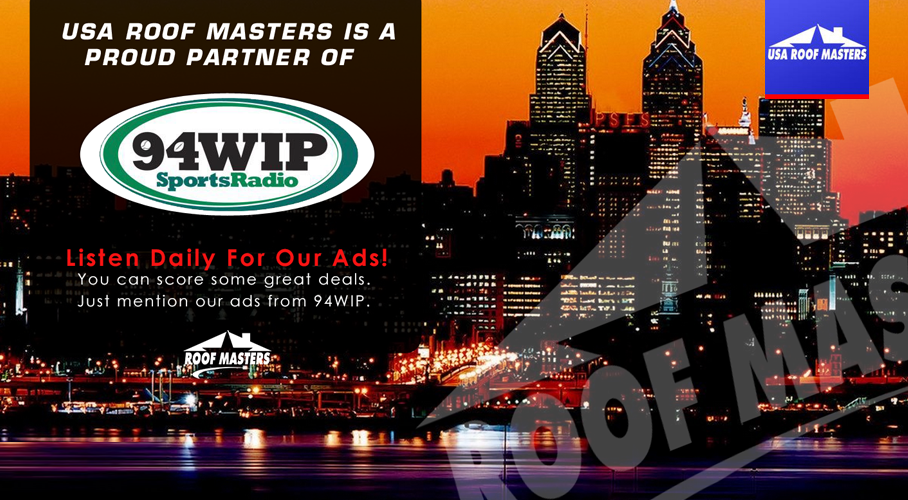 We at USA Roof Masters is based out of Bucks County, PAand wanted to connect with the Tri-state area the best way we could. We feel working with SPORTS RADIO WIP PHILADELPHIA is the best way to get our services in front of busy homeowners in PA, Delaware, and NJ. We are currently offering our biggest sales ever, including:
FALL GUTTER CLEANING SPECIAL $99.99.
$1500 OFF NEW ROOF & SIDING INSTALLATIONS.
25% OFF WINDOWS, DOORS, GUTTERS & GUTTER GUARD INSTALLATIONS.
30% OFF PATIO ADDITIONS.
$250 REFERRALS FOR ANYONE.
Listen to WIP daily to hear our specials and mention WIP when you contact us to get our best current sales specials. All estimates are FREE, and are valid for 6 months so if you feel you might need a roof in the future, lock in your price today!